A 40-something considers for a long time whether or not to leave her stable consulting job to go off on her own without her first contract lined up. She's the primary earner in her family and they didn't have 6-9 months of savings in the bank as a cushion, just in case, as conventional wisdom suggests.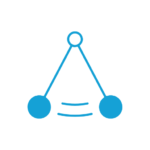 She gets tired of her own thoughts and discussions she has with her husband, extended family, and close friends and colleagues. She finds journal entries from a year ago where she wrote about becoming an independent consultant. And then four years ago. She realizes finally she can't not do this and makes a plan.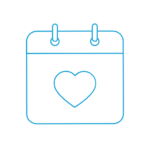 I am coming up on a year of being self-employed. I. Keep. Going.
Some might wonder whether there couldn't have been a more terrible time to be self-employed. I am grateful to report I have had a steady stream of clients and revenue since November.
And my risk tolerance, in general, has grown. My fear of the unknown and the daily fluctuations of life, parenting, and running a business, has dissipated to some degree, though it's always around underneath the surface.
(At the same time, as I write this, I get that the fact that our family has not had to worry about income and finances during COVID-19 and that we as white parents are not having conversations with our young sons about how to interact with the police in order to stay alive comes from a place of privilege. Acknowledging that privilege, educating myself and our kiddos on being anti-racist, learning about microaggressions, recognizing biases, systemic forces of oppression, and listening to and amplifying BIPOC voices, are all also parts of leading this and should be core to leading every business.)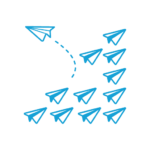 I believe that courage and intentions open doors and create luck. It took three and a half months before I landed my first contract. About halfway through that, I panicked a bit around the financial state of our household. And then, no joke, we had several thousand dollars show up in our bank account one day. As it turns out, we received a refund on closing costs from our VA loans over the last several years (my husband is an army veteran). That was enough of a nudge from the universe for me to keep going in self-employment.
When that first contract did come, it was sub-contracting through my former employer. And there is no shame in this. When I left, I made it clear I was not leaving a bad boss, rather it was just something I had to do. I kept the door open to come back as a partner when projects better matched my interests and skills.
When that project wrapped earlier than expected, I walked right into another gig with a different company, earning the highest bill rates of my career. (I couldn't believe it either.)
And when I rolled off that project, another one landed.
I am not a hustler. It's not about quantity of contacts, cold calls, 60-80-hour work weeks…And there just aren't many models and stories of the anti-hustle out there when it comes to running an independent consulting business. So I'm carving my own path powered by curiosity, giving first, cultivation of relationships, intention setting, experiments and learning.
I feel empowered and proud and grateful. For the first time in my 20+ year career, I have gotten out of my own way. I feel free to have a voice and not worry about how that reflects on my employer because I am my employer.
In the process of conceiving and writing this post, I did a fun little LEGO® SERIOUS PLAY® experiment. I went to the bricks. I modeled where I've been in the last year and where I might go in the next.
Here's what I learned.
What the bricks told me about where I've been
It was wobbly at first, with my blinders on…a bit precarious.
I needed to climb across and up and get out of my own way.
After a while, I was able to sit with myself. I bloomed. I flew. I balanced. I celebrated along the way.
Sometimes I was only looking forward and eventually I was looking forward and backward at myself.
What the bricks told me about where I'm headed
I am headed to exponential unconventionville. To places I cannot yet imagine. To places I've never seen before or believed myself capable of occupying. One of these places is as a panelist at the Internet Governance Forum this fall, an annual event hosted by the United Nations Department of Economic and Social Affairs (DESA). Hello, my friend, impostor syndrome!
I am building bridges, continuing to be a connector, balancing the daily fluctuations in life.
I'm looking up at myself from where I've been.
Header photo by Chris Lawton on Unsplash