Founder, Becca Williams, believes all companies have social impact, whether or not they recognize it, and that prioritizing positive social impact should be core to conducting business.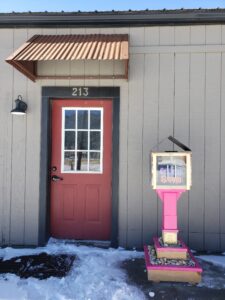 Thought Distillery recently opened a small office space in downtown Buena Vista, CO. Becca is using this space to demonstrate that even solopreneurs can operate in a way that minimizes their environmental footprint. In this space, Becca recycles, composts, has purchased tea and coffee accessories from local and Certified B Corporations, curates art from underrepresented creators, is monitoring energy usage, and has purchased green energy credits. In addition, she has recently installed a sharing library out front intended for art drops and book exchanges in the community. This is part of her big, bold long-term vision to create a sustainable, accessible campus for social impact companies through her sister brand, Like Hearts Lab.
In the upcoming months, Becca plans to host impact, sustainability, and social justice focused retail, art, and food-related pop-up events and will open the conference room and extra office space for free and/or deeply discounted rates to non-profits and impact founders through May of 2022. After that, she will implement sliding scale fees based on organization type.
Becca offers extended complimentary office hours to historically underrepresented and excluded founders and small business owners. BIPOC, women, LGBTQ+, neurodiverse, and disabled entrepreneurs, please email to book an hour with Becca.
In early 2022, Thought Distillery became a proud member of 1% for the Planet and donated to GARNA, Greater Arkansas River Nature Association, as part of this commitment.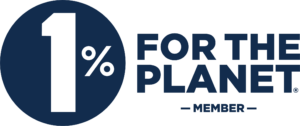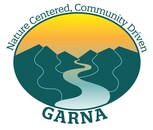 Sourcing Info:
Photo by Sonika Agarwal on Unsplash