Distilling your next technology project down to its most essential, valuable bits.
Becca Williams is a pragmatic and creative technologist who glides between left and right-brained thinking. She has led global, distributed teams of 20+ individuals on a seven-figure budget to deliver business value through complex, modern software solutions in DevOps environments, with a primary focus on B2B.
Becca's ideal clients integrate equitable and inclusive practices into everything they do. They are building values-driven organizations, products, and services, and a lasting legacy in honor of social good.
A former hackathon winner, in her free time, Becca contributes to her open-source research on reinventing K-12 education, companies leading the way in sustainability, and other resources for social enterprise founders. See what else she's been up to lately on the Now page.
Becca is available for remote, contract corp-to-corp product + project strategy and management, Agile coaching, UX research, and business analysis/architecture engagements.
MORE ABOUT BECCA WORK WITH THOUGHT DISTILLERY BECCA IN THE MEDIA EMAIL BECCASUBSCRIBE FOR THE LATEST!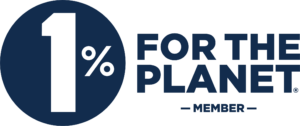 In addition to the memberships above, Thought Distillery is also a member of the Salida and Buena Vista Chambers of Commerce.