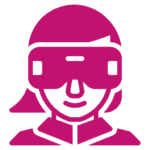 Becca is currently focused on upskilling and is enrolled in an XR development course with Unity (XR = extended reality which includes augmented (AR) and virtual reality (VR)) while also pursuing her real estate broker's license in Colorado. She's just minted her first NFT on OpenSea, Seamless Pattern: Red Bud Island x Bear Creek Canyon. Starting in July of 2022, she'll be available for remote XR product management /strategy and PropertyTech consulting engagements. It all comes together in the Metaverse!
The Usual Spiel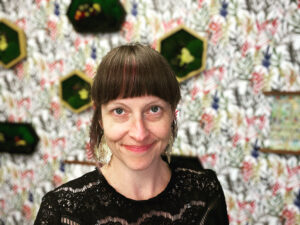 Becca Williams is a highly experienced and empathetic freelance Product Manager, Strategist, and Agile Product Owner who is often hired to help software projects and teams that have gone sideways.
She is a Certified Scrum Professional, Certified Scrum Master, and Certified Scrum Product Owner. (And while she has invested significant time and energy into studying and applying Scrum, she's not dogmatic about it. Becca sees Scrum as one of many tools/approaches in the toolbox.)
Becca brings a unique approach to projects and working with clients. Her dot-connecting vantage point melds play, mindfulness, coaching, training, and social impact. She is a Certified Facilitator in LEGO® SERIOUS PLAY® through The Association of Master Trainers, having completed training with the method's creator, Robert Rasmussen, and a Certified Yoga Teacher, completing her program under Jessica Patterson at Root Center for Yoga and Sacred Studies.
Becca is based in Buena Vista, CO, on the traditional lands of the Ute people. She has been fully remote for more than six years and has worked with globally distributed teams across several continents.
WORK WITH BECCA EMAIL BECCA VISIT BECCA'S LINKEDIN PROFILE BECCA IN THE MEDIA