🧑‍💻 In addition to serving as home base for Thought Distillery, where Becca Williams provides remote product management, strategy, + Agile product ownership services for values-driven software organizations, this space will serve as a testing ground for Becca's big, bold vision to build a commercial real estate development for socially conscious businesses and creators in rural Colorado through her sister brand, Like Hearts Lab.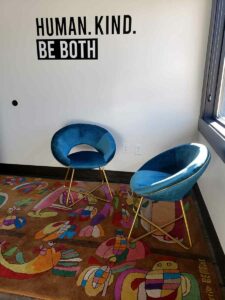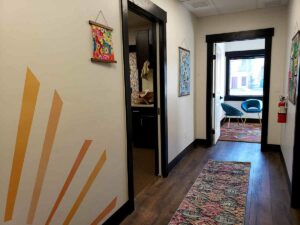 Becca plans to host impact, sustainability, and social justice-focused retail, art, and food-related pop-up events in upcoming months as well as maker meetups for local fully vaccinated and boosted artists, technologists, explorers, impact founders, non-profit workers, introverts, creatives, educators, yogis, community organizers and leaders, and entrepreneurs. (Dates TBD but please ✉️ email to schedule a quick tour of the space or to express an interest in attending/popping up with your socially conscious business in the meantime.)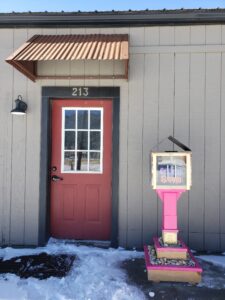 We've just installed a new sharing library where we'll host 24/7 book exchanges and art drops just outside the front door. (Location to be shared when you reach out to Becca directly.)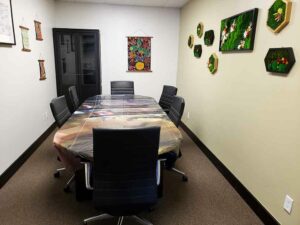 The space has a small conference room that comfortably seats six and can accommodate a few more in a pinch for local board, advisory, and investor meetings, as well as small workshops or Airbnb Experience hosting. This room has a coffee/tea station stocked with locally-roasted coffee from Brown Dog Coffee Company and The Buena Vista Roastery, coffee syrups from Certified B Corp, Torani, and a selection of loose leaf teas from Colorado-based Certified B Corp, The Tea Spot. In addition, it has a small refrigerator, microwave, and sink.